Today bulk MEK in east China price at RMB 8850/MT, and RMB 9300/MT in South China. The price is stable in recent times. Total MEK manufacture production capacity is around 60%.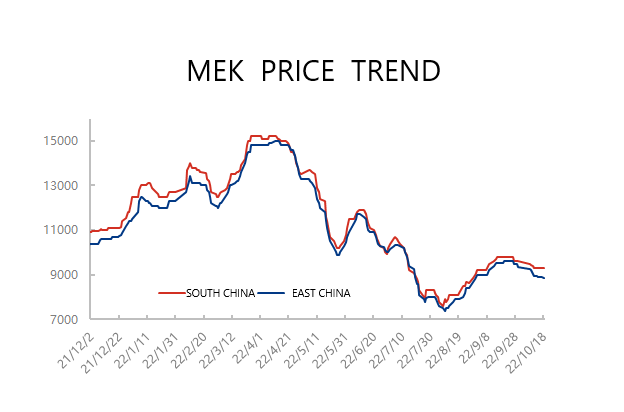 According to C4 price in China, the average gross profit of MEK manufacture at negative RMB 60 per MT.
Relevant market: Under the influence of crude oil price, C4 price in China will rise up in the following days. Price forecasting: the MEK price may reduce from manufacture in following week.