Recently, the Henan Enterprise Confederation and the Henan Entrepreneur Association officially released the lists of "2022 Henan Top 100 Enterprises", "2022 Henan Top 100 Manufacturing Enterprises" and "2022 Henan Top 100 Service Enterprises".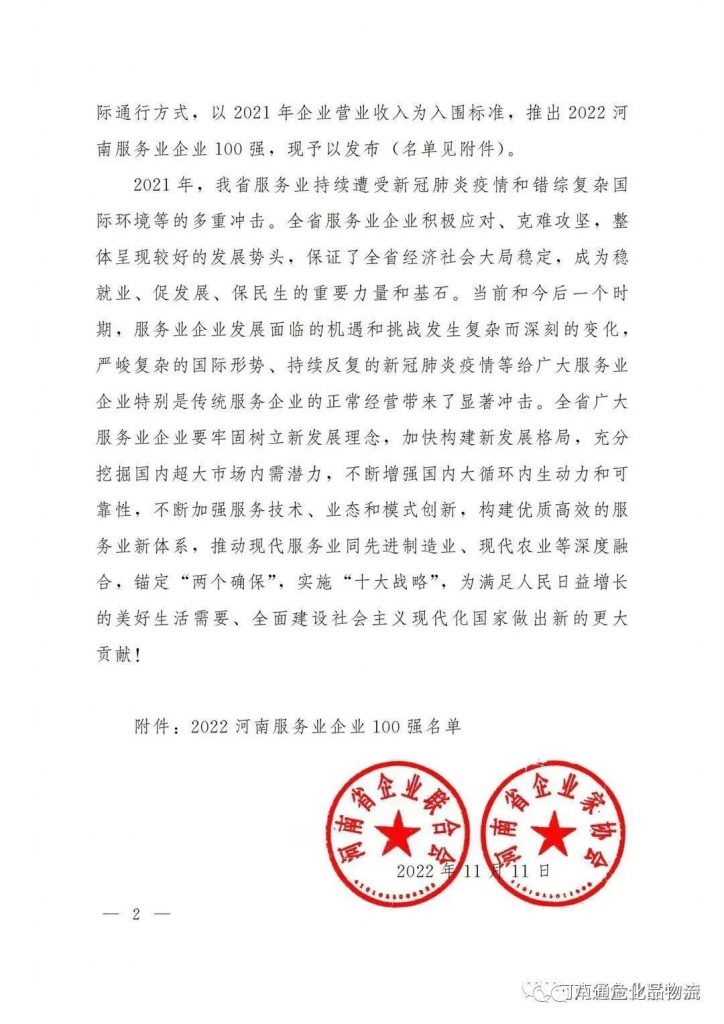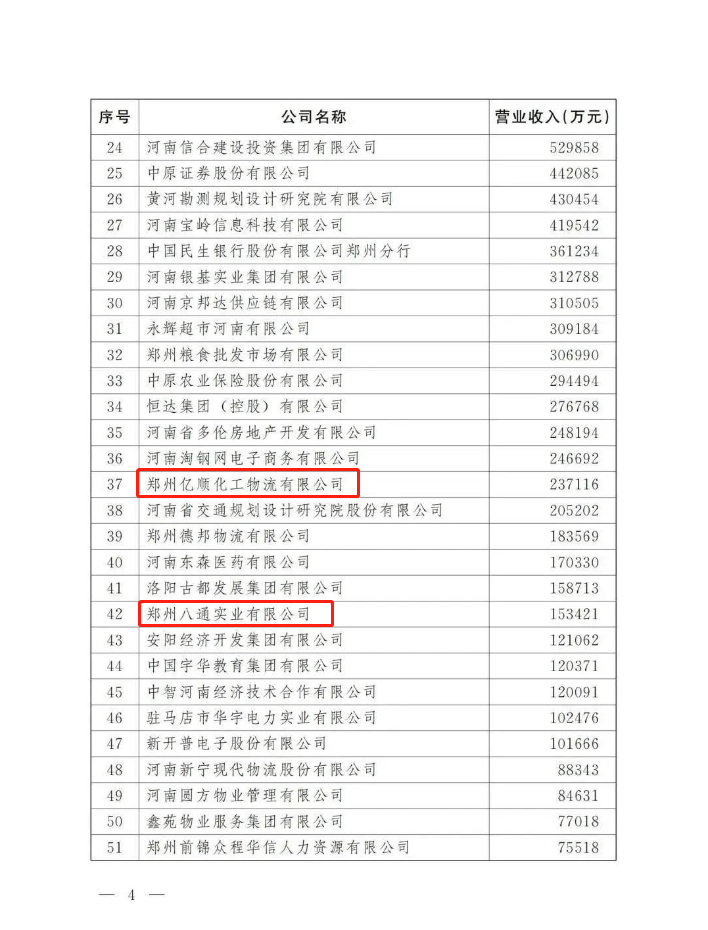 Among them, Zhengzhou Yishun Chemical Logistics Co., Ltd. and Zhengzhou Batong Industrial Co., Ltd. won the honor of "Top 100 Service Enterprises in Henan" with the 37th and 42nd places respectively.
Our company mainly sells Methyl Ethyl Ketone and other products such as Toluene, xylene, ethanol, methanol, styrene, cyclohexanone, n-butanol, ethyl acetate, n-butyl acetate, Acetic Acid, etc.
The company's products are mainly used in pharmaceutical, coating, printing, fine chemical, and other industries, and maintains good strategic cooperative relations with PetroChina, Sinopec, CNOOC, and large and medium-sized refining and chemical enterprises with various domestic systems.